Flame Board for Fire Bowls & BBQ Discs | Bargen
our bestsellers
recommended by our customers
Normal price

€54,90 EUR

selling price

€49,90 EUR

basic price

per

Normal price

€39,90 EUR

selling price

€39,90 EUR

basic price

per

Normal price

selling price

€8,90 EUR

basic price

€50,86

per

kg
That's what we do so special
NATURAL WOOD FROM SUSTAINABLE GERMAN FOREST

Our beech wood boards are natural, untreated and made from one piece of solid wood.
XXL SIZE FOR WHOLE SALMON FILLETS

The board has a size of 55 x 18 cm. Whole salmon fillets up to 2.5 kg easily fit on the board in length and width.
EASY TO USE

Our customers really appreciate how easy it is to use. The inclination angle system and the possibility to turn the board 180° make handling much easier.
UNIVERSALLY APPLICABLE

The possible uses of our boards are diverse. With our accessories, the boards can be used not only on fire bowls, but also on BBQ discs and around the campfire.
One stop shopping

Here you will find everything for your perfect flamed salmon.

all products

30 days money back guarantee

Free shipping on orders over €59. Free returns within 30 days.

Lifetime support

Do you have a question?

Then feel free to contact us using the contact form.

Contact
Make flame salmon yourself - that's how it's perfect
Bargen Magazin
Although flamed salmon has been an open secret among all barbecue fans for some time now, it hasn't quite found its way into the household name yet. In this article...

Although flamed salmon has been an open secret among all barbecue fans for some time now, it hasn't quite found its way into the household name yet. In this article...
Flame Board for Fire Bowls & BBQ Discs | Bargen
Simply make delicious flamed salmon at home!
Discover the Bargen flame board in our different versions (also known as grill board, smoked board or salmon board). With the different stainless steel brackets, you can not only mount the flame boards on fire bowls, fire barrels and kettle grills, but also on BBQ discs or place them directly on the campfire.
All flame boards are also great as a gift. Whether man or woman, the Flammlachs experience is definitely something for every barbecue fan. Starting with the extraordinary structure on the fire, which is already an "eye-catcher", to the unforgettable, delicious and subtly smoky taste of the Flammlachs.
We are total flame salmon fans. Therefore, we have set ourselves the goal of enabling everyone to bring the flamed salmon experience into their own garden, even without much prior knowledge. With the enclosed detailed instructions including tips for preparation, you will succeed in every flamed salmon.

Do you want something more modern?
Then our stainless steel flamed board is just right for you . Here we have combined the advantages of stainless steel with the Finnish flamed salmon tradition: no charring of the board possible, easy cleaning in the dishwasher, small and compact dismantling for on the go and the stainless steel look also makes a lot.

Flammlachs – der besondere Grillgenuss
Für manche beginnt die Grillsaison mit den ersten warmen Temperaturen, andere grillen das ganze Jahr über. Egal, wann dich die Lust packt, wenn du etwas ganz Besonderes zubereiten möchtest, dann kommst du an Flammlachs nicht vorbei. Die kulinarische Köstlichkeit ist super einfach zu grillen, wenn du das richtige Equipment dazu hast. So mancher legt den Lachs einfach auf den Rost – kann man machen, ist aber nicht die beste Variante. Denn dort kann der Fisch schnell verbrennen und vor allem am Rost festkleben. Lachs grillen ist mit den Flammlachsbretten von Bargen dagegen ein Kinderspiel. Der Flammlachs wird schonend und gleichmäßig zubereitet und ist ein echter kulinarischer Grillgenuss.
Lachs grillen mit Flammlachsbrettern
Wenn Du Lachs grillen willst, empfehlen wir dir die Bargen Flammlachsbretter. Die Bretter sind so konzipiert, dass dein Lachs ideal gegrillt wird und danach auch noch als solcher erkennbar ist. Denn schließlich isst das Auge mit. Die Zubereitung von Flammlachs mit dem passenden Zubehör ist denkbar einfach. Und so geht´s:
Gib Öl auf das Brett.
Lege den Flammlachs mit der Hautseite nach unten auf das Flammbrett.
Würze den Fisch nach Belieben.
Lege die Metallhalterung über den Fisch und fixiere diese in den Schraublöchern.
Bring die Bretthalterung an deinem Grill an.
Stecke das Flammbrett in die Halterung.
Durch diese Konstruktion bekommt der Fisch ausreichend Hitze ab, kommt aber mit den Flammen nicht dauerhaft in Berührung, sodass der Lachs nicht verbrennt. Der Winkel der Grillhalterung kann nachträglich entsprechend angepasst werden.
Flammlachs – für Grills und mehr
Lachs grillen kannst du auf jedem konventionellen Grill, an dem sich die Halterung anbringen lässt. An besonders kleinen und leichten Grills ist die Halterung nicht zu empfehlen, da das Flammbrett und der Flammlachs ein Eigengewicht mitbringen und sicher und stabil befestigt werden müssen. Unsere Flammlachsbretter haben eine Größe von 55 x 18 bzw. 32 x 15 Zentimetern. 
Flammlachs lässt sich mit unseren Brettern und dem von uns angebotenen Equipment aber nicht nur an jedem Standardgrillzubereiten, auch an Feuerschalen (selbst mit Abdeckung und Rundloch in der Mitte) ist ein Anbringen möglich. Und nicht zuletzt an einem Lagerfeuer, denn wir haben auch Erdspieße im Angebot, an denen du dein Lachsbrett problemlos befestigen kannst. Es ist somit egal, womit du grillst und wo du dich befindest, Flammlachs kannst du überall genießen.
Lachs grillen, räuchern, würzen
Flammlachs zubereiten ist in Zukunft also kein Problem mehr für dich. In unserem Onlineshop bieten wir zudem Bargen Räucherbretter an, mit denen du deinen Lachs sogar räuchern kannst. Die Bretter sind äußerst robust gegenüber Hitze, da nach dem Wässern die Flüssigkeit länger im Holz bleibt. Finde bei uns außerdem Gewürze, mit denen du deinen Flammlachs nach Lust und Laune verfeinern kannst. Weiterhin bieten wir dir Ersatzbretter für die Zubereitung deines Flammlachses an und natürlich Halterungen – je nachdem, wo du deinen Lachs grillen möchtest. In unserem praktischen Aufbewahrungsbeutel bringst du alles stilsicher unter und kannst dein Flammlachsbrett inkl. Equipment überall mit hinnehmen – wann immer dich die Lust auf Flammlachs überkommt. Hol dir noch heute deine Bargen Flammlachsbretter, denn der nächste Grillabend ist sicherlich nicht mehr fern.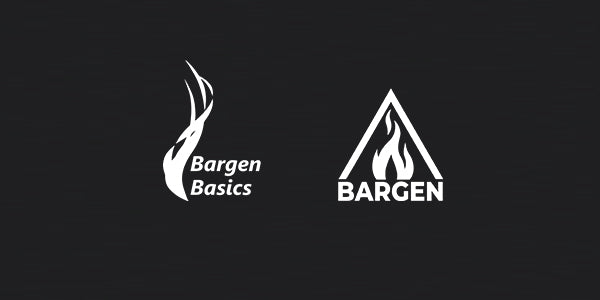 our brands
BargenBasics is now BARGEN